Admission Protocols
All boarders must arrive in a secure pet carrier, clearly labelled with your cats name.
All cats must be admitted with a current  F3 vaccination certificate. Vaccination is an important defence against many diseases. Your cat needs to be vaccinated within the last 12 months of boarding. If your cat has missed its yearly vaccination you will be able to board your pet with us 2 weeks after a booster vaccination.
If you wish for your feline friend to interact with our other boarders while staying with us, they need to be tested and vaccinated against FIV (Feline Immunodeficiency Virus).
We suggest your cat is contained prior to boarding to avoid delays in admission particularly if you are due to catch a flight. While we are able to provide all the necessary cage furnishings, bringing along cats favoured bedding to use is comforting to use during the settling in period.
Please ensure your feline friend is also up to date with flea and worming treatments. If your cat presents to the cattery with flea or worming problems it will be treated at the cattery at the owner's expense.
Cats under 12 weeks cannot be boarded at the cattery. If you have questions or concerns please call the cattery and speak to our friendly staff.

Non desexed / non vaccinated cats cannot be accommodated.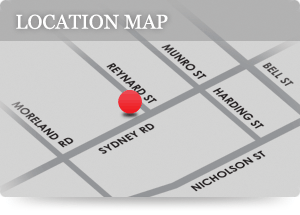 Contact Details
Cat Boarding Melbourne
213 Sydney Road, Coburg 3058
Phone: 1300 342 110
Email: info@catboardingmelbourne.com.au


facebook.com/catboardingmelbourne/